Hack the Farm: the Improve Life Challenge 2020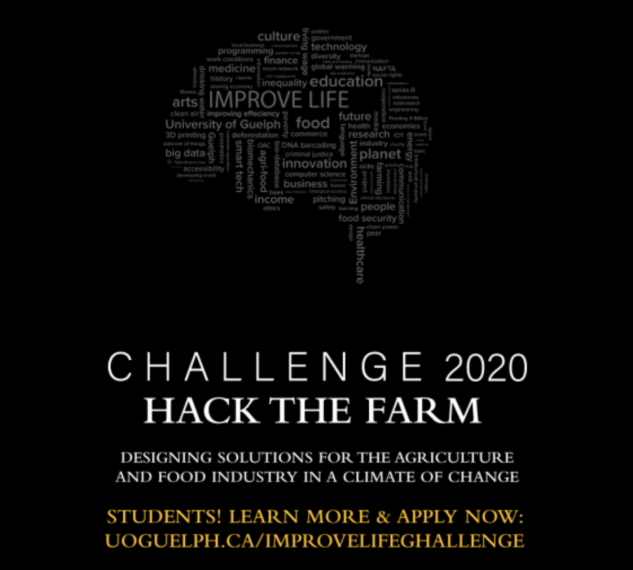 Details
The Improve Life Challenge: Hack the Farm is a one-day immersive experience where interdisciplinary student teams work together with community partners to tackle real problems and come up with possible solutions. At the end of the day, teams present their solutions in a pitch-style competition.
This year, the Improve Life Challenge will focus on the agricultural and food industry. The agricultural and food industry is changing and facing new pressures and issues related to evidence-based decision-making, sustainable business practices, mental health and risk mitigation. With the Improve Life Challenge: Hack the Farm, students from across the University of Guelph are invited to explore these issues and use their knowledge, skills and ideas to find innovative ways to address them. The first, second and third place student teams will take home monetary prizes of up to $1600, in addition to having the possibility of continuing to work with their community or industry partner to implement their solution!
The Improve Life Challenge 2020: Hack the Farm will take place on Friday, March 6th from 8am until 7pm. For more information, take a look at the Improve Life Challenge 2020 website.
Find related events by keyword