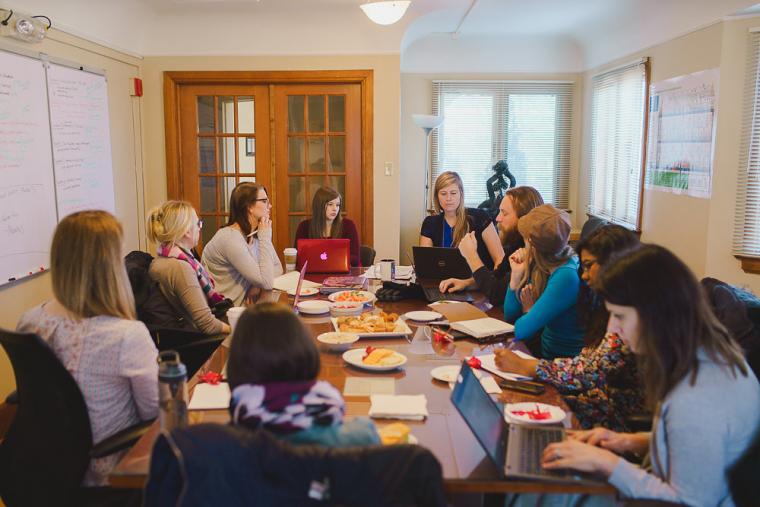 The Research Shop works with local and regional organizations and collaborations to carry out high impact community-engaged scholarship. We often collaborate with the social services and non-profit sectors, however the topics of research are diverse and reflect the needs of all our partners. Working in teams, Research Shop students, staff, and community partners review existing research, conduct community-based research, and mobilize knowledge. This work allows the Research Shop to:
Meet the research needs of diverse organizations in our communities
Act as a forum for graduate students, staff, and community partners to work together towards positive change
Increase the capacity of social agencies to provide evidence-informed front-line services
Inform and improve existing practices using evidence from research, community practice, and service users' experiences
Develop student, faculty, and community capacity for rigorous, community-engaged scholarship
At the Research Shop, an average of 20 graduate students from across campus are employed as Project Managers and Research Assistants on projects. Our students come from a variety of disciplines; our past and current students represent all 7 UofG colleges and 19 different departments. Students learn a variety of professional skills and contribute their own expertise in collaborative, interdisciplinary contexts. Examples of activities include:
Writing in-depth literature reviews that summarize research in a particular area
Conducting research involving informational interviews with community stakeholders to learn more about current needs and practices
Developing, conducting and analyzing community surveys with service users 
Please contact cesi@uoguelph.ca to learn more about the Research Shop.