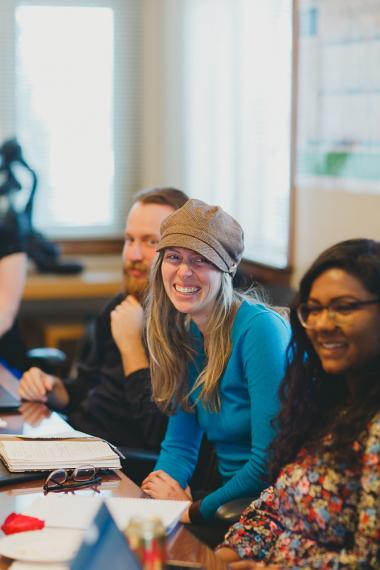 The Research Shop employs graduate students from across the University of Guelph to participate in research projects in collaboration with community organizations to address important research needs. Students receive training and work experience related to community-engaged scholarship and knowledge mobilization, while participating in projects that positively impact our partners and the wider community.
Duties of Research Shop students include:
Participating in community-engaged research and program evaluation directed at meeting the needs of the communities we serve, often addressing poverty, food security, the environment, and other complex social issues. Activities include primary research, such as interviews or surveys, or secondary research, such as document scans or literature reviews
Collaborating with other graduate students and/or faculty in an interdisciplinary setting
Assisting with design and delivery of community-engaged scholarship (CES) events for faculty, grad students, and community
Participating in professional development related to community-engaged scholarship and knowledge mobilization
Skills and Experience:
Interest in content areas we work in
Strong attention to detail
Excellent written communication
Demonstrated qualitative research skills
Excellent interpersonal and communication skills
Quantitative research skills and evaluation an asset
Experience related to community engagement or community-based research an asset
Students work an average of 5 hours a week, committing to a minimum of two semesters.
Graduate students are recruited on an as needed basis for Research Assistant positions with the Research Shop. A limited number of positions are usually posted once per year through on this site and shared through social media and academic departments.