"A Circle of Care" Exhibit at Guelph Civic Museum
Location
Guelph Civic Museum, 2nd floor (52 Norfolk Street)
Details
Every day, local not-for-profit organizations work towards a more just, welcoming, and caring community where everyone can thrive. Their passion and commitment drive tangible transformation, and together, they make Guelph and Wellington a better place to live for all.
In the poster exhibit "A Circle of Care", we sought to amplify and celebrate the work of 10 of those leading community organizations and key CESI partners. Each poster offers insights into their contexts and contributions, and invites us to take action and create change in Guelph-Wellington.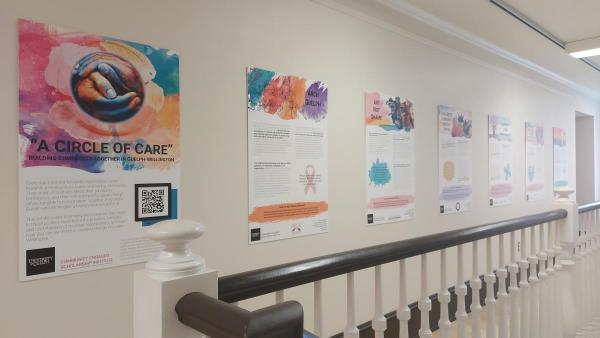 From October 18 to December 18, the posters will be displayed in the 2nd floor stairwell of the Guelph Civic Museum. Visit to read a few of them, get inspired, and find ways - big or small - to make a difference in our community.
Can't make it in person? You can still access the full "A Circle of Care" exhibit in the Atrium.