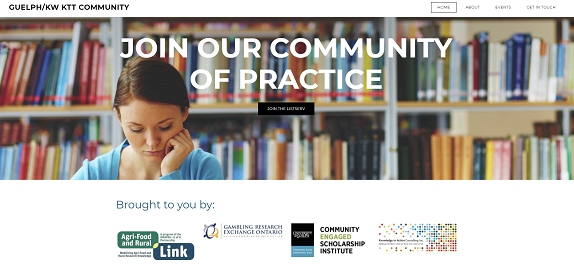 The Guelph Knowledge Translation and Transfer Community of Practice (KTT CoP) is an informal group of knowledge mobilization professionals, faculty and students seeking to share best practices, develop new skills, and connect with peers. Members are committed to bridging the gap between best available evidence and practice: we are focused on sharing resources and ideas to create a strong community and advance KTT knowledge.
Learn More and Join our CoP
The KTT Community of Practice meets on a regular basis throughout the year. Sessions typically start with a presentation on a specific topic or project, followed by broader discussion. Visit the CoP website to learn more and to join.