The Sandbox: Launching Community-Owned Social Entreprises in Guelph-Wellington
The Sandbox: Launching Community-Owned Social Entreprises in Guelph-Wellington
The Sandbox is a program offered jointly by CESI and the John F. Wood Centre for Business and Student Entreprise which pairs interdisciplinary teams of students with community organizations looking to launch social enterprises in Guelph-Wellington. Students and community organizations work together for four months to grow the enterprise, supported by seed funding, training and mentorship.
Participating community organizations get support for their early stage social enterprise – from customer discovery and refining the business model, to logistics, prototyping products and branding.​ For students, the Sandbox is a chance to get hands-on experience validating and launching a business idea, learn principles of entrepreneurship, small business administration and community engagement, and work closely with established change makers.
Students are supported through these projects by the Hub Entrepreneurship program, a 12-week entrepreneurship boot camp. Hub sessions are held once a week, with additional mentorship in social innovation and community engagement for Sandbox teams. Community partners looking to build their knowledge of social enterprise development have the option to participate in Hub sessions with their student team.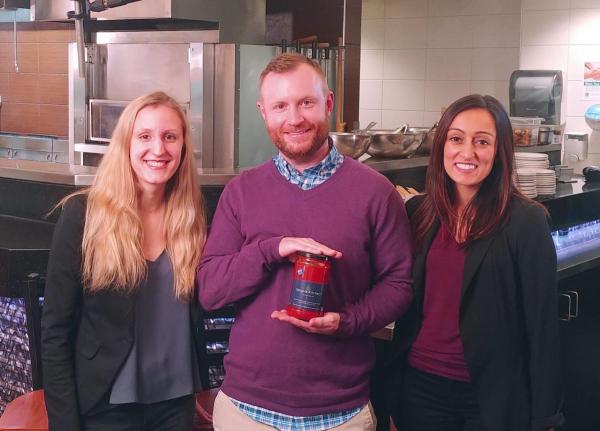 In 2018, the Sandbox was proud to partner two students with The SEED Community Food Project. Together, they launched the Upcycle Kitchen, a new venture for the SEED aiming to tackle food waste and improve food security in our region. During the project, the students conducted market research, prototyped a first product, forged partnerships with a local wholesalers and food scientists, and created a promotional video and labelling. "We're light years ahead of where we would have been without the Sandbox" - Tom Armitage, The SEED Community Food Project. Read more about this project in our Upcycle Kitchen blog post.