Engaging with the University of Guelph
Engaging with the University of Guelph
The Community Engaged Scholarship Institute hosted its second annual event on February 25, 2016. A total of 76 individuals representing 22 community organizations and groups joined us to explore the ways by which we can enhance and improve our community-university partnerships. The day consisted of two separate sessions, with the opportunity for all participants to meet and network over lunch.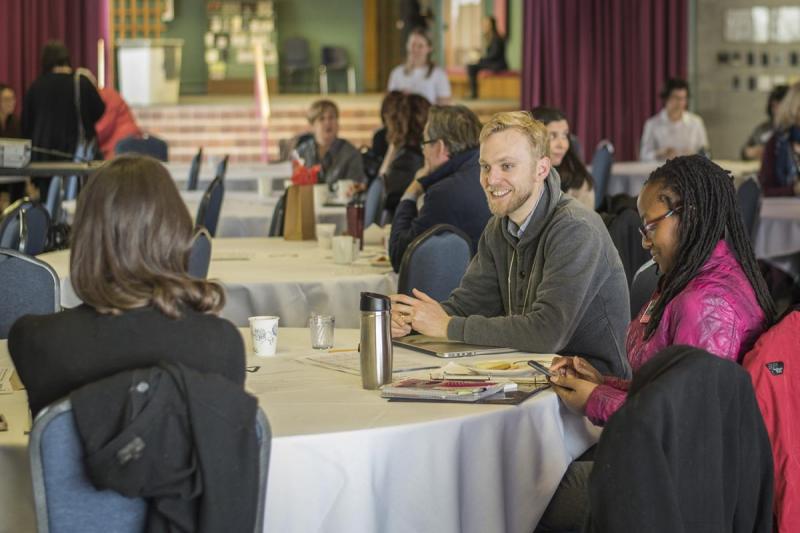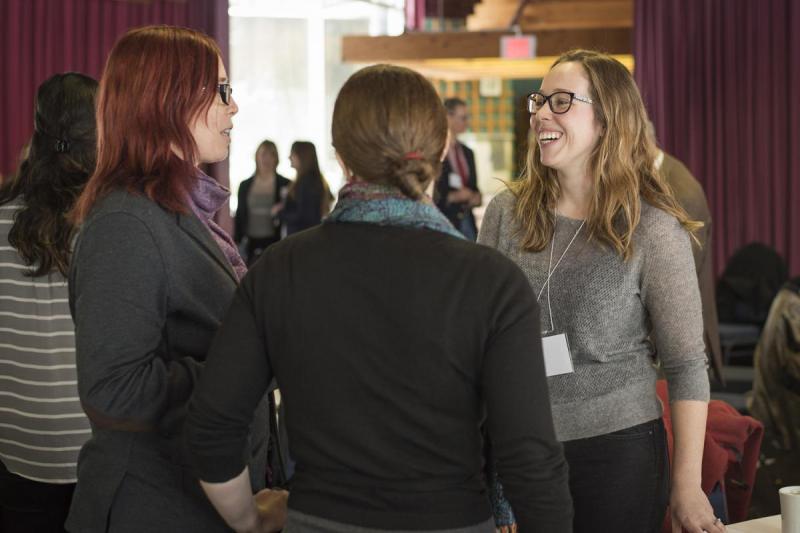 Morning session - Engaging with the University of Guelph: Making a Community-University Partnership Work for You (10:00am-12:00pm)
This session welcomed all Guelph-Wellington community groups, organizations, collaborations and public institutions interested in engaging with the University of Guelph to hear about the possible avenues available to address their research and research-related needs. In two panel presentations, existing community-university partnerships showcased various 'pathways' available to access research-related resources and expertise on campus. This session also provided participants with an opportunity to connect with researchers, research coordinators, and other community partners with extensive community engaged scholarship experience through a 'Networking Fair.'
Resources and supplementary material:
View the printable table comparing aspects of each pathway, including key contact information.
We are also happy to share that Engaging with the University of Guelph made the first page of The Ontarion, the University's independent student newspaper. You can read the full article by Dana Bellamy on the Ontarion's website.
---
Afternoon session - Community Conversations: Moving Our Community-University Partnerships Forward (1:00-3:00pm)
For this session, community partners with experience in community-university engagement were invited to participate in targeted group discussions addressing jointly identified tensions, opportunities, and challenges from past or current community-university partnerships.
Participants chose four topics of particular relevance and timeliness to explore in two rounds of facilitated round-table discussions:
Coordination of research needs and knowledge across community partners in the pursuit of an integrated community research agenda
Scoping and capacity of community-university partnerships to realize mutual needs and/or benefit
Working with students: Challenges and opportunities
Mobilizing academic knowledge: Opportunities for community to access existing research knowledge
The focus of these discussions was to problem-solve and work toward solutions that will enhance engagement and benefit our partnerships.
Resources and supplementary material: