Poster exhibit: A decade at CESI's Research Shop
Location
10C Shared Space (42 Carden street), Guelph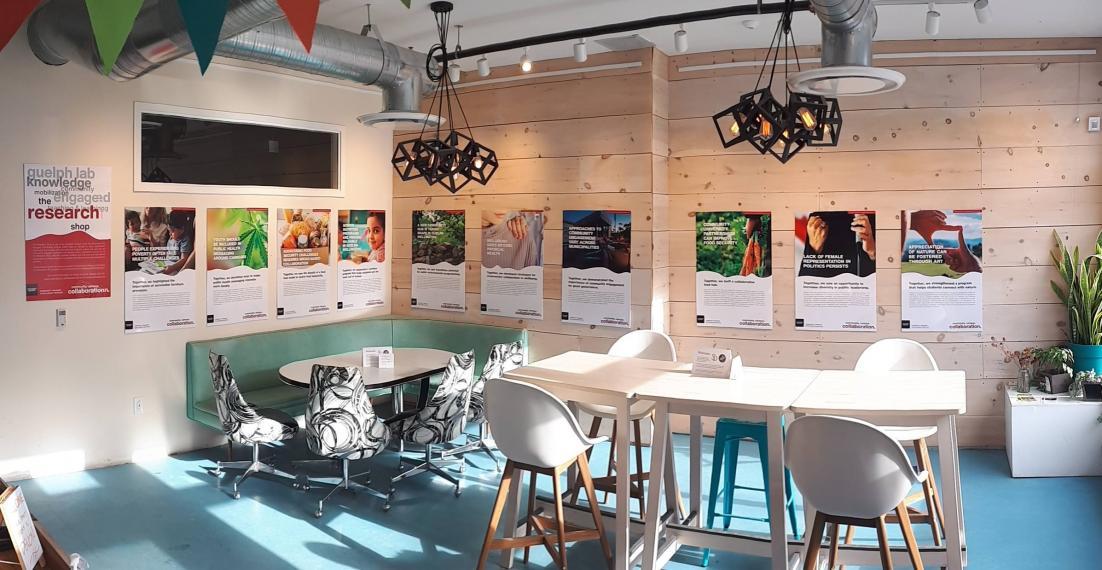 Details
The year 2019 marked the 10th anniversary of the Research Shop, one of the five programs through which the Community Engaged Scholarship Institute (CESI) fulfills its mandate to support and carry out community engaged scholarship. At the Research Shop, staff and graduate students work with local and regional organizations to design and carry out projects that address community research priorities.
To mark this milestone, CESI invites campus and community members to A Decade at CESI's Research Shop, a poster exhibit featuring 10 community engaged research projects conducted by the Research Shop over the past decade. Projects touch on a variety of topics and themes, from food security and the benefits of nature photography to women's participation in politics and youth engagement in cannabis awareness. Together, they demonstrate the value of community engaged research in informing our decisions and enhancing community capacity to address complex challenges.
The exhibit can be viewed throughout February 2020 in the main floor gallery of 10C Shared Space, at 42 Carden street, Guelph. Admission is free, and the gallery is open from 9am to 5pm, Monday to Friday (exceptionally closed on Monday Feb.17).
More information about the Research Shop anniversary celebration and the exhibit posters can be found on the CESI website.
Find related events by keyword