U of G Students Experiencing Food Insecurity, Campus Community Responding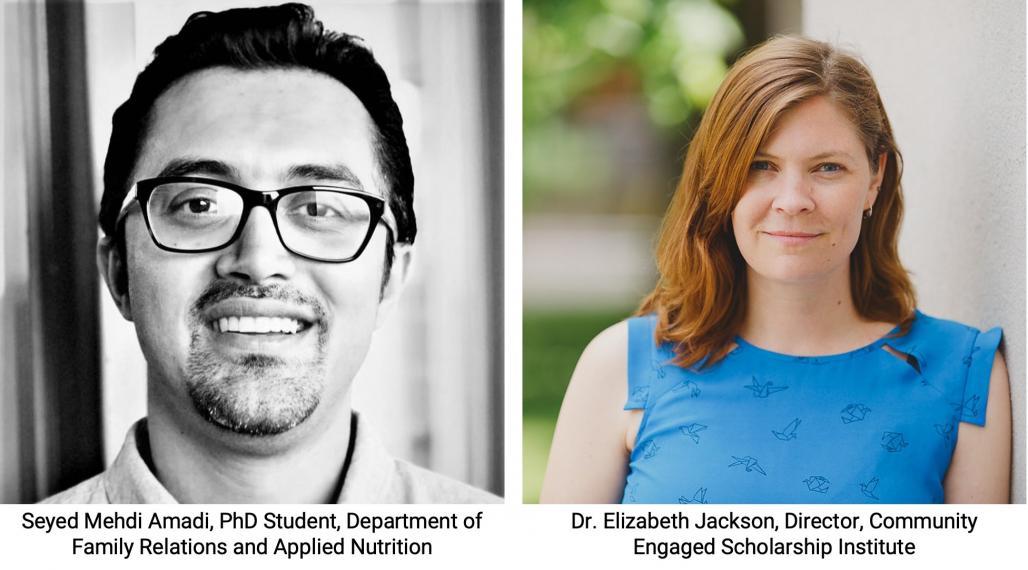 As many as 1 in 5 students studying at U of G may be experiencing food insecurity. That's according to a team of researchers at the University of Guelph's College of Applied Social and Human Sciences (CSAHS).
Researchers at the Community Engaged Scholarship Institute (CESI) worked with Dr. Laura Forbes and teams of graduate students from the Master of Applied Nutrition program to survey students about their experiences with food. According to their recently released report, nearly 1000 students responded to the survey. 13% of the respondents were considered moderately food insecure and 11% were categorized as severely food insecure. 
Nationally, food insecurity is defined as the inability to acquire or consume an adequate quality or sufficient quantity of food in socially acceptable ways, or the uncertainty that one will be able to do so. In the Guelph study, food insecure students not only struggled to afford healthy, balanced meals but many (72%) skipped meals because they didn't have enough money for food.
Seyed Mehdi Ahmadi, a PhD student in the department of Family Relations and Applied Nutrition, was the lead author of the report. "Food insecurity can lead to serious health and nutrition problems," said Ahmadi. "We're still learning about the long-term effects of food insecurity for university students, but research has shown it could have negative impacts for health, grades and graduation rates." "We also know that food insecurity is often linked to income, and we saw evidence of that in our research. Students who relied on loans and students who were working were at much greater risk of being food insecure" added Ahmadi.
Meal Exchange, a national student organization that partnered with CESI on the research at Guelph, launched the first "Hungry for Knowledge" survey in 2016 and there have been a number of similar studies on other Canadian campuses in recent years.
"Unfortunately, living with food insecurity appears to be a reality for many students across Canada, including students here at Guelph" said Dr. Liz Jackson, Director of CESI. "We're working with a wide range of partners to act on this research locally and nationally."
The research team began their study in 2019, before the emergence of COVID-19. When the pandemic struck, CESI worked with Student Affairs and other stakeholders on campus as part of the "COVID-19 Emergency Food Security Working Group." With 1000s of meals prepared for local food organizations and additional funds being made available for students, the working group is now evolving into a forum for on-going collaboration to address food insecurity.
Nationally, CESI is co-hosting "Promoting Food Security in Higher Education: Virtual Dialogue Panel" on November 4th with the aim of fostering collaboration between campuses to address food insecurity. The free event features Gwen Chapman, U of G's Interim provost and VP Academic and is open to students, faculty and staff across Canada.
Interested students, faculty and staff can register for the event here and are encouraged to contact foodsecure@uoguelph.ca if they want to join the working group  addressing food insecurity at U of G.
For more information on student food insecurity at U of G, download the Guelph Hungry for Knowledge report and infographic here. You can also learn more about CESI's collaborative work exploring student food insecurity in this blog post.