Samantha Blostein Awarded CSAHS Teaching and Learning Excellence Award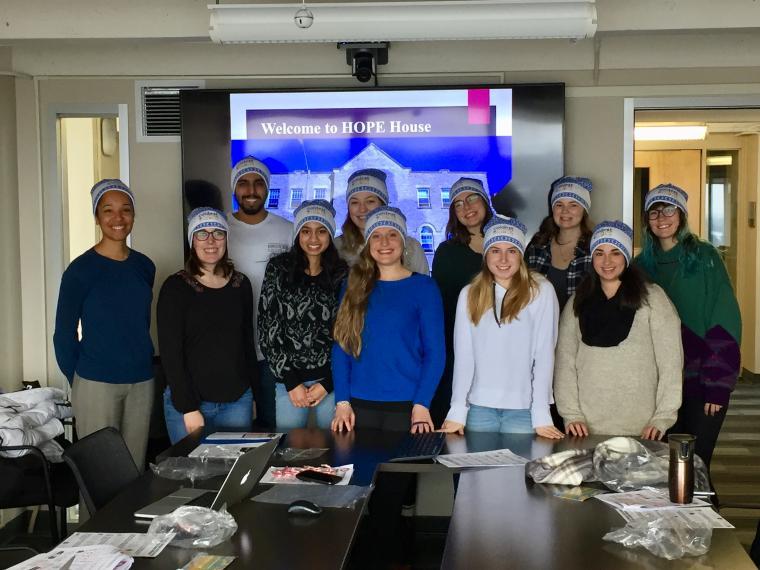 Congratulations to Samantha Blostein, CESI/GIDS Global Engagement Specialist, who has been awarded the 2019-2020 College of Social and Applied Human Sciences Teaching and Learning Excellence Award for Sessional Faculty!
As Global Engagement Specialist, Samantha works within CESI and the Guelph Institute of Development Studies (GIDS) to increase understanding of best practices in global community-engaged learning and provide expertise and capacity to support global community engagement, contribute to scholarship and methodological innovation in the field, and create deeper collaboration between the two units.
She also created and teaches the Engaging in Development Practice course offered through GIDS which provides students an opportunity to engage with development practitioners in a real-world context. Samanatha is deeply committed to community-engaged teaching and learning; in this course, students work with community organizations to address community research priorities. She connects personally with students and community partners, employing an innovative teaching style that has had significant impact on students' development and educational experience at U of G while also providing research of great value to community partners.
She brings this same enthusiasm for community engagement, commitment to critical and ethical practices, and genuine care to her work at CESI and GIDS. We are so proud and excited to see her hard work recognized in this way!