Reflections on Accessibility and Critical Community Engaged Scholarship: Interview with Emily Mowat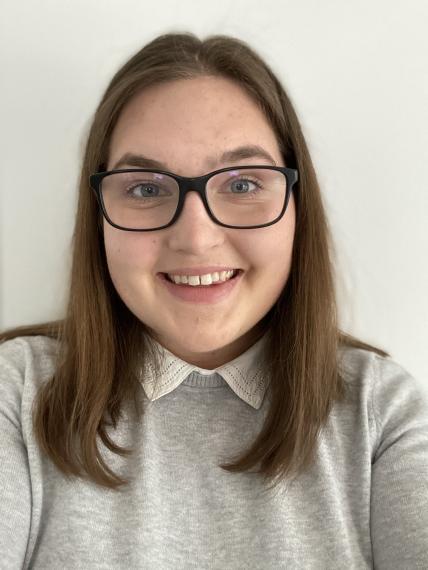 This blog post was written by Emily Mowat, former CESI Accessibility Assistant. Her work on a variety of accessibility projects has contributed to expanding CESI's understanding and practices around accessibility – especially as they relate to documents and written products. We continue to build on Emily's work and knowledge as we move forward and work to create and share knowledge, information and events that are accessible for all. Read Emily's insights on accessibility, working at CESI, and her advice for fellow students below.
Describe your role and some of the projects you have been involved with?
A large portion of my role as Accessibility Assistant with CESI is to ensure that project reports, presentations, and other documents are accessible before posted to the website. Most of the formatting I do focuses on making sure screen readers and other assistive devices can access the information in the posted material. Throughout my time with CESI, I have been able to work on many different projects. For example, last year I worked on formatting the International Women's Day PowerPoint Presentation as well as developing a transcript of the recording. Another project I worked on was reformatting and uploading course outlines to the Community Engaged Teaching and Learning database. I've also worked on formatting report templates for each CESI program area. Finally, I just recently worked on formatting both a literature review and an infographic on food self-determination in First Nation communities for a project in partnership with the Nishnawbe Aski Nation.
Tell us a little about your educational background?
I have just completed my undergraduate studies in a Bachelor of Arts in Psychology with a minor in French Studies. I was also a part of the co-op program, which allowed me to gain experiences and knowledge in a variety of settings. For example, in my first placement, I was a Student Assistant for the Child Care and Learning Centre on campus and in my third and final placement I was a Student Social Service Worker at a long-term care home. However, it was during my second placement as an Accessibility Services Assistant with the City of Guelph that I was introduced to the world of accessibility. There, I was involved in the formatting of City projects and documents, as well as the creation and implementation of accessibility policies. I learned a lot about the basics of accessibility, principles of universal design, and human rights – all of which led to a personal interest in accessibility services. Last year, I was looking for a way to continue this type of work after my contract with the City ended when I stumbled upon the posting for an Accessibility Assistant position with CESI. I'm sad that my time with CESI is coming to an end, but I am so grateful for my time in this position.
What do you find the most challenging with your role?
Like many other students, what I found the most challenging was juggling my time between school, volunteering, and work. It can be hard to find time to get everything done, and sometimes it can be overwhelming to find the right balance. However, what I appreciated the most about this work was that many of the projects had flexible deadlines, which helped to integrate the work into my schedule. Another thing that can be challenging about accessibility work, in general, is that there is an element of continuous learning. Sometimes I would run into an issue where I would have to come up with a creative solution to make an element accessible. Other times I would have to do some research or reach out to someone for advice. Of course, even though some of the work was challenging, it's what made it more rewarding in the long run.
What does accessibility mean and why is it important?
Before working as Accessibility Assistant, I thought that accessibility only applied to automatic doors, parking spaces, and other elements of the built environment. While those pieces are all important within the realm of accessibility, it extends much farther than that. Accessibility simply means that you are reaching 100% of your audience or making the right accommodations to do so. In terms of the spaces we create, certainly, it means to accommodate people of a wide variety of abilities. In website design, it can mean adequate colour contrast between the text and the background colours, or that links are working and tagged correctly. In terms of documents, which is what most of my experience consists of, accessibility mostly involves making sure people using assistive devices can navigate the document fully. At the end of the day, what accessibility means is that everyone, no matter their abilities, can access the information shared through news items, projects, research, or presentations.
What advice would you give to someone thinking of entering accessibility work?
One piece of advice I would pass on is to keep trying, even when it seems impossible. The world of accessibility is constantly changing as technology evolves and new knowledge is acquired. This might mean that you have to reach out to other resources or relearn how to solve different accessibility issues. It is always a good idea to contact other people or do some research when struggling to complete a project! Also, sometimes unexpected issues arise when working on a document, but my advice would be to keep trying to come up with new solutions. Most projects will come together eventually.
A note from Kendra Schnarr, CESI Research Project Assistant and communications and accessibility lead:
At CESI, we endeavour to have our work (and the ways we work) be as accessible as possible, ensuring that they can be read, understood, and used by all interested audiences. Our commitment to and interest in accessibility is linked to CESI's grounding in critical community engaged scholarship, which guides our strategic direction and activities. This is especially true in relation to providing equitable access to information; in order to serve justice-seeking communities and to produce knowledge that works to dismantle sources of injustice, we acknowledge that everyone must be able to access that information.
We also recognize that accessibility is about much more than websites, events, and documents. It's a complex, systemic issue that must be addressed institutionally, and our approaches and considerations must be constantly reassessed and adjusted to ensure that we are able to reach and engage with as many people as possible. The AODA and CESI's current practices act as a baseline, but we are on a learning journey to go above and beyond simply complying with provincial regulations. In the course of doing this, sometimes we hit a significant roadblock or wrestle with unexpected questions. In these cases, we do our best to address it (via listening to those with lived experience, consulting experts, doing research, etc.), and work to implement policies and practices to ensure that the same issue does not emerge in the future.