Knowledge Mobilization Bursary for Not-for-Profits: Now Accepting Applications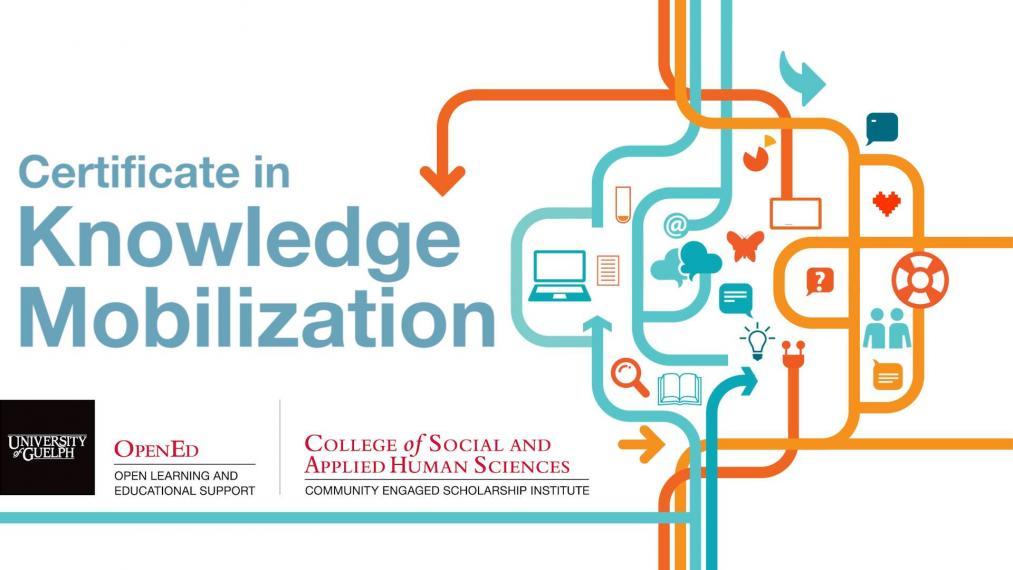 Free registrations to Course 2 of the Certificate in Knowledge Mobilization
Program description
The University of Guelph offers the Certificate in Knowledge Mobilization, a professional development opportunity delivered entirely online. Through three eight-week courses, participants learn to identify and address barriers to knowledge mobilization, and use tools and techniques to enhance the impact of research and facilitate the development of evidence-informed policy and practice.
The Certificate program is currently in its third year and has contributed to training professionals from the academic, policy and service delivery sectors in knowledge mobilization and evidence-based decision-making. While individuals working in not-for-profit or social service organizations have also regularly participated in the program, we recognize that registration costs can be prohibitive for certain organizations.
Thanks to the financial contribution of the Future Skills Centre, the Community Engaged Scholarship Institute will support the participation of individuals working in the not-for-profit sector by offering up to three free registrations to Course 2 of the Certificate, Engage: Building capacity to understand and use relevant evidence, taking place online from January 20 until March 15, 2020. Each registration has a value of $1200+HST.
Eligibility
Eligible participants must:
Currently be employed at a not-for-profit organization in Canada
Be able to dedicate about 10 hours per week over 8 weeks (January 20-March 15, 2020) to complete the required readings, exercises and assignments of Course 2, Engage
Have access to a computer and internet connection (the course takes place online).
Application requirements
Interested individuals should apply by submitting:
A short statement of interest (maximum 300 words) describing

your motivation for participating in Engage;
how you plan to apply the acquired knowledge and skills to your role, and the expected impact for your organization;
your ability to dedicate 10 hours per week to this course from January 20 to March 15, 2020.

The name, address and a short description of your organization
A signed statement from your direct supervisor approving your application (executive directors should have your application approved by a signing member of the board of directors).
Submit your application by filling the attached form and sending it to Caroline Duvieusart-Déry, Knowledge Mobilization Coordinator, by end of day on December 20, 2019. Chosen participants will be informed by January 10, 2020 and required to register to the course by January 15, 2020.
Chosen individuals will be asked to submit a short evaluation or feedback form following their participation in the course.
Find related news by keyword