Knowledge Mobilization Bursary for Graduate Students: Now Accepting Applications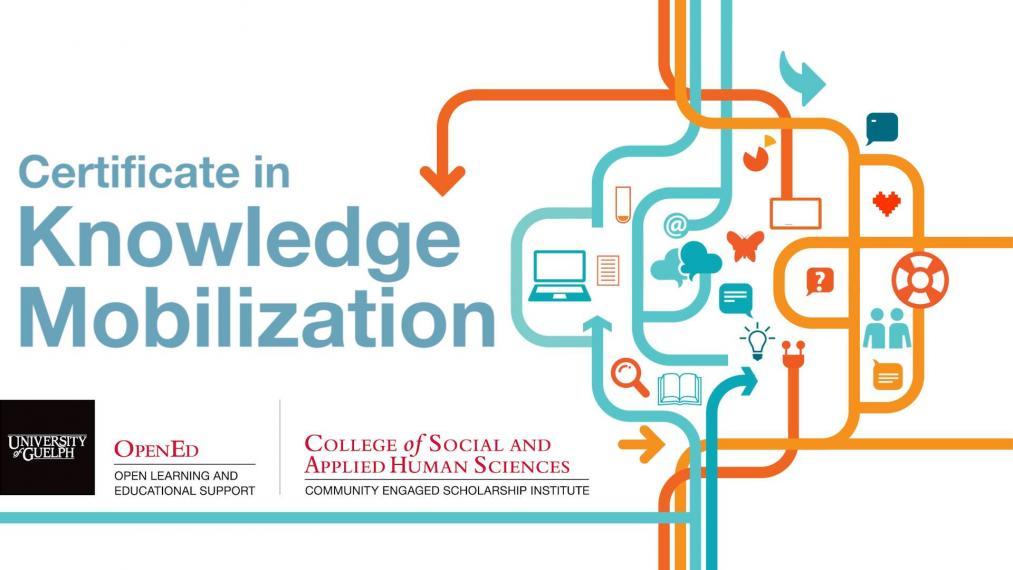 CESI is offering a bursary covering the cost of one course in the Certificate in Knowledge Mobilization for three graduate students or postdocs at the University of Guelph.
Program description
The University of Guelph's Certificate in Knowledge Mobilization is an online professional development opportunity targeted at professionals from the academic, policy and service delivery sectors. The Certificate provides in-depth training into the principles and practices of knowledge mobilization – that is, the process by which research is shared, used and applied to inform real-life situations. Through three eight-week courses, participants learn to identify and address barriers to knowledge use, and discover tools and techniques to enhance the societal impact of research and facilitate the development of evidence-informed policy and practice.
The Certificate consists of three online courses:
While graduate students regularly participate in the Certificate as a way to complement their academic training, we recognize that registration costs can be prohibitive. As part of our efforts to build capacity for engaged scholarship and impactful research, CESI will fund the participation of (a minimum of) three University of Guelph graduate students or post-docs in one course of the Certificate in Knowledge Mobilization for 2022-2023. Each registration has a value of $895+HST.
Eligibility
To be eligible for this bursary, you must:
Currently be enrolled as a graduate student or be working as a post-doc at the University of Guelph;
Be able to dedicate about 8-10 hours per week for the eight weeks of your chosen course of the Certificate to complete the required readings, exercises and assignments;
Have access to a computer and internet connection (the course takes place online).
Application requirements
To apply, please fill the bursary's application form (attached below), which includes
Information about your status and research project(s); 
The course you would want to participate in;
A short statement of interest describing

your motivation for participating in your chosen course of the Certificate in Knowledge Mobilization;
how you plan to apply the acquired knowledge and skills, as well as the expected impact of this training on your current or future research.
Send your completed application form to Caroline Duvieusart-Déry, Knowledge Mobilization Coordinator, by end of day on Monday, May 30, 2022.
If you require this information and/or the application form in an alternate format, or if you have questions, please contact Caroline Duvieusart-Déry.
Find related news by keyword