Call for Applications: The Hub Sandbox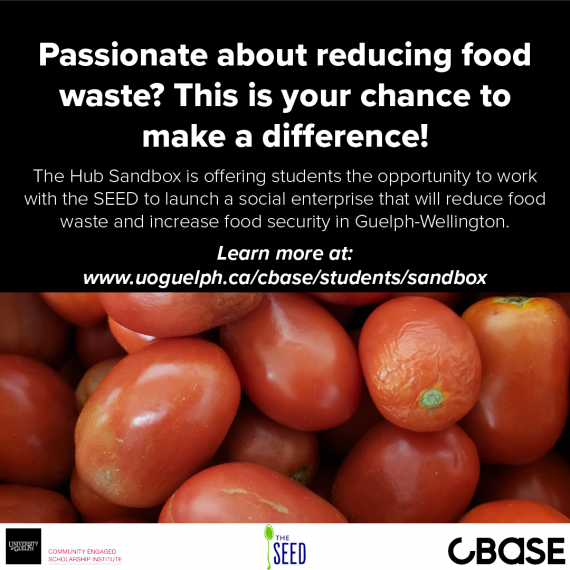 CESI and the Center for Business and Student Entrepreneurship are offering two students an opportunity to get hands-on entrepreneurship experience and make a positive impact in the Guelph-Wellington community! Selected students will work with the SEED Community Food Project over the Fall semester to develop and pilot a new social enterprise that will reduce food waste and increase food security in the region.
Apply to The Hub Sandbox for your chance to:
​Tackle food waste and decrease food insecurity in Guelph-Wellington
Validate and launch a business idea
Learn principles of entrepreneurship, small business administration and community engagement
Access up to $5000 funding to support you and the social enterprise (up to $2000 available per student)
More information and application instructions can be found in the attachment. Please send your applications to cbase@uoguelph.ca by 9am on Wednesday, August 22, 2018.
Find related news by keyword