Reflections on my time at the Research Shop and as an Emerging (Community Engaged) Scholar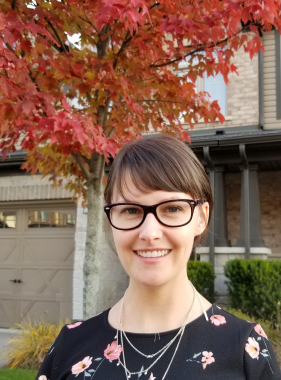 Finishing my PhD recently meant also having to end my five years as a student researcher at CESI's Research Shop. Since, I have been reflecting deeply about my time there. I always knew I valued and enjoyed my work at the Research Shop (otherwise I wouldn't have spent five years there!). But I had scarcely taken the time to reflect on what it was that I valued and enjoyed so much. Certainly, it was the people I worked with, the sense of community, and the friendly and compassionate environment that sometimes felt lacking in other academic circles. But it was much more than that. It was the skills I could clearly see myself gaining, the relationships I was building in the community, the type of knowledge creation and collaboration I was participating in, and the impact I could see my work having (big and small). I was developing my project management style, which has become very collaborative even when I'm in supervisory or management positions (for example, I've come to really value working meetings where my team can create research products and solve problems together by pooling our knowledge and perspectives). I was learning how to engage and draw on the diverse knowledge and expertise of all members of a team, even those who have limited time and capacity to contribute (as community partners often do). I was learning about the importance of flexibility and open and ongoing conversations about goals and expectations in community engaged research. I was building strong and sometimes ongoing collaborative relationships with community partners, built around mutually-developed goals and strategies. And I was often participating in what CESI refers to as critical community engaged scholarship, doing research to foster positive social and community change and wellbeing and to better understand and meet the needs of underserved, marginalized, and justice-seeking communities. This fit squarely with my own social justice orientation to research and helped me develop new strategies to do this type of work. Perhaps most importantly, I was seeing first-hand the real-world impacts of my research (more on this below). Together, these formed some of the most valuable and rewarding lessons and experiences of my graduate training.
One of the most externally valuable and personally rewarding parts of community engaged research is its impact. Sometimes this impact is immediate and direct. For example, my teams' infographics summarizing research evidence about the benefits of youth and adult restorative justice supported our community partners in their advocacy work. They reported back to us that they were sharing the infographics widely across their networks, including with Canada's Minister of Public Safety. They reported that the infographics "had exactly what [they] needed - info and evidence!". In other cases, the impact of community engaged research is slower and indirect but may nevertheless result in community change. At the Research Shop's recent 10-year anniversary event, a community partner of mine from The SEED reflected on the incremental impact of various Research Shop collaborations over the span of multiple years. The partner reported that the cumulative results of these projects were instrumental in informing the programs that The SEED now offers to help reduce food insecurity in Guelph and Wellington County. Despite the indirect and likely minor impact that my own involvement had, the story made me feel good about my work and solidified my high regard for the importance of community engaged scholarship!
My experience at the Research Shop may be somewhat unique. I spent five years there (roughly half the life of the Research Shop!) and contributed to almost ten community engaged projects. Given the transitory nature of student-hood, most students do not stay as long. But it's clear to me that most students really value and learn from their time there. For some of my colleagues, the Research Shop has incited a life-long commitment to community engaged scholarship.
Of course, community engaged scholarship is not all rainbows and butterflies. It's messy, it's hard work, and it comes with many unique challenges. Some of the challenges I faced during my time at the Research Shop included working within the time and resource constraints of community partners, building collaborative partnerships that honour the expertise of community partners without overburdening them, and balancing the sometimes conflicting goals of community and academic researchers. In part because of these challenges to community engaged scholarship, I have not always incorporated its practices and principles into my own research. But as I prepare for a likely career in research, I am reflecting more and more on how I might do better. My time at the Research Shop has given me a deep understanding of the importance of sharing my access to research skills and resources with community and of building partnerships with those that my research is meant to serve. But putting this knowledge to practice is not always easy. I continue to strive to be more mindful about who my research is meant to reach and serve, how I try to share knowledge gained from my research, and whose expertise and lived experience I value and draw on. This, I think, will be a lifelong learning process.
---
Nicole graduated in Fall 2019 with a PhD from the Applied Social Psychology program at the University of Guelph. She is currently working as a Research Associate in the Psychology Department at the University of Windsor. Her research centres mainly on men's sexual violence against women. She uses qualitative, quantitative, and participatory methods to examine the social and systemic forces that contribute to men's use of sexual violence and women's experiences of sexual violence. She hopes to bring the community-engaged research values and practices gained during her time at the Research Shop into her future endeavors. Learn more about Nicole at nicolejeffrey.com.
Find related news by keyword