CESI Students Win International Knowledge Mobilization Competition with Financial Abuse Video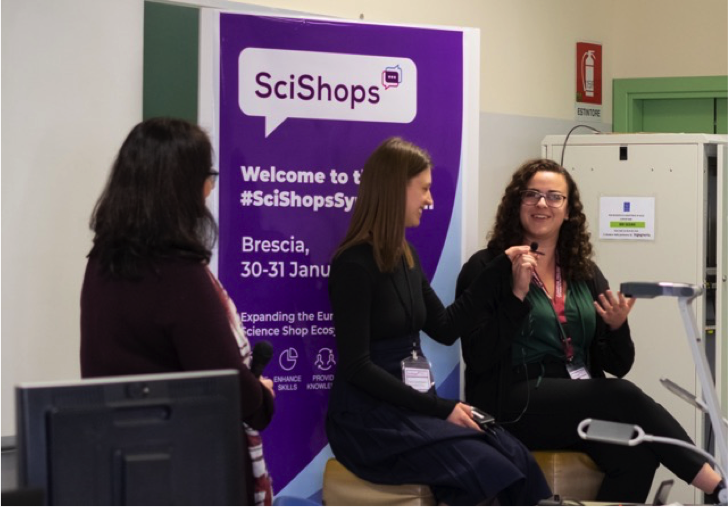 A local community-engaged research project recently led to an international adventure for Research Shop Assistants Sonia Zawitkowski and Brianna Wilson. In January, Sonia and Brianna travelled to Italy after winning an international knowledge mobilization competition by creating a video about their community-engaged research with the charitable organization WomanACT. The competition was run by SciShops, an organization that promotes the benefits of science shops to society, and asked contestants to create a 3-minute video about a research project conducted with a local community partner. For their entry, Sonia and Brianna aimed to illustrate the importance of community-based research and "let the participants [in the financial abuse project] guide the story." They were clearly successful: the competition's judges praised the video's good storytelling and the inclusion of a variety of contributors and perspectives.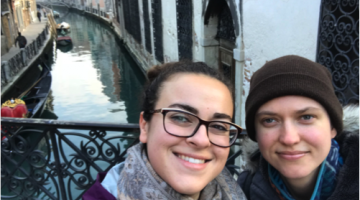 As the winning team, Sonia and Brianna had their expenses covered to present at the 2020 SciShops Symposium in Brescia, which brings together representatives of science shops from around the world. They reflected that the symposium was a "tremendous learning opportunity" that left them "highly motivated to continue doing community-based research." For example, they learned about different ways science shops can be conceptualized internationally – "as methodologies, organizational structures, or processes." They also became aware that it is challenging for many European science shops to get funding and advocate for their work, and felt grateful for the support of CESI and the University of Guelph as a result. Sonia and Brianna's presentation on their engaged project on financial abuse attracted a lot of interest from symposium attendees, who asked questions about the research itself and the model by which CESI integrates such projects into students' course structure. Overall, Sonia and Brianna reflected that the symposium "was a great opportunity to network with people outside the social sciences and who implement research methods we were not familiar with before."
Congratulations to you both for this well-deserved recognition! We are proud to have had you represent CESI on the international scene.
To learn more about Sonia and Brianna's work, take a look at their winning video on financial abuse, read their interview with the SciShops team or learn more about CESI's partnership with WomanAct.
Find related news by keyword