A Year of Learning and Growth: CESI's 2022 Impact

2021-2022 has been a year of excitement, learning, and growth at CESI. As we pursue our commitment to advancing community-identified research goals by bringing together community and campus skills and resources, we have worked together with community partners on a range of projects with unique benefits for students, organizations, and community members.
We've hand-selected four projects that exemplify our guiding principles of collaboration, trust, curiosity, and rigour, all achieved through strong relationships. These project profiles demonstrate the wide-reaching impacts of CESI's projects, partnerships, and collaborations by showcasing how we have engaged with issues like access to food for newcomers, student food security, and end of life care and continued to develop our approach to community engaged scholarship.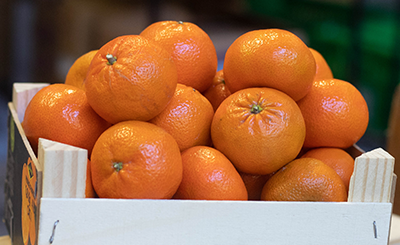 Working with Chalmers Community Services Centre, students in the community engaged teaching and learning program created an affordable food map of Guelph that Chalmers and other community members can use to support health and wellbeing for newcomers and other marginalized groups.
When evaluating Hospice Wellington's Art and Narrative Therapy Program, the Research Shop found co-creating a process that supported researchers and participants in discussing sensitive topics led to better research with higher potential community impact.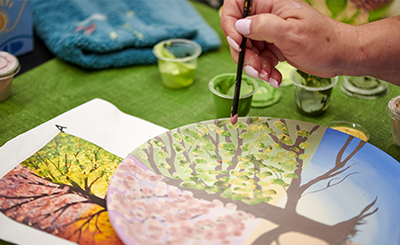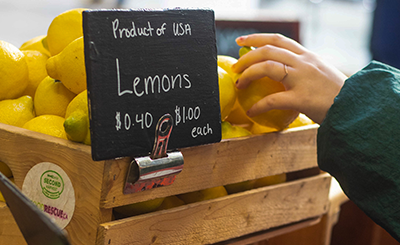 What began as a survey about student food insecurity at U of G conducted by the Guelph Lab and Meal Exchange has expanded to include numerous partners and universities, seeking to raise awareness and spur significant social and institutional change.
As a part of our ongoing journey, we are working to apply the concept of critical community engaged scholarship as an engaged practice that draws on the insights of critical theory and works toward anti-oppressive impacts to many aspects of our work in order to better support partners and deepen our impact.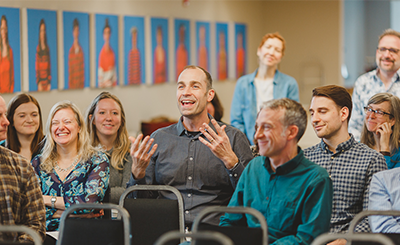 ---
CESI By The Numbers | 2021-2022 Key Metrics
Capacity Building
1428 students supported
25 courses supported
42 students employed
45 workshops offered
Partnerships
100 new and ongoing partnerships
51 community partners
49 on-campus partners
34 committees and networks supported
Research
31 partnered projects completed
32 new and ongoing partnered projects
13 new and ongoing Tri-Council funded projects supported
3 new non Tri-Council funded projects supported