Partnering to Impact Student Food Insecurity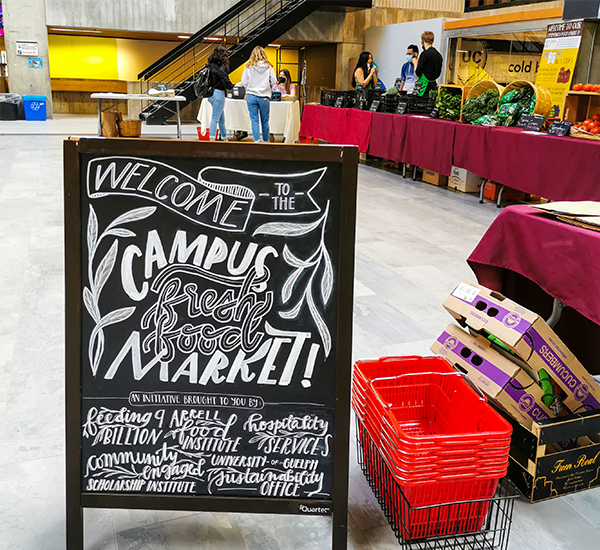 Community-engaged partnerships have impact, even when positive change takes time.
An ongoing, multi-faceted partnership formed around student food insecurity at the University of Guelph illustrates the power of community-university partnerships to bring diverse groups of people together to enable research and advocacy, increase awareness of prevalent social issues, and build the conditions to spark eventual social and institutional change.
There is a growing body of evidence to suggest that significant numbers of students experience food insecurity across Canada. However, many universities have a limited understanding of the issue and have not made significant progress in tackling it.
In response, CESI has been working collaboratively with a number of campus and community partners to direct more attention to Canadian student food insecurity — particularly at post-secondary institutions. This work has been spearheaded by the Guelph Lab, a program jointly directed by CESI and the City of Guelph, and has grown to include other CESI program areas.
Prompted by research emerging from other Canadian universities, in 2019, CESI partnered with Meal Exchange, Universities Fighting World Hunger, and U of G Applied Nutrition students to conduct a variation of the Hungry for Knowledge survey among students at the University of Guelph. It was met with significant uptake among graduate and undergraduate students and provided a clear picture of food insecurity among students at the University of Guelph — 1 in 5 students at U of G are food insecure.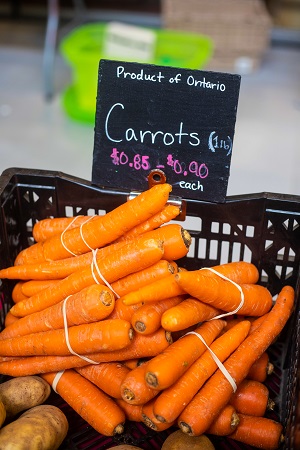 In response to this concerning baseline data, CESI worked with Meal Exchange, the Arrell Food Institute, and the U of G Vice-Provost (Student Affairs) to host a roundtable of eight universities where senior leaders engaged with research on food insecurity among postsecondary students, shared learnings about what is (and isn't) working on Canadian campuses, and explored opportunities for collaborative action between institutions.
This advocacy and coalition-building work continued into 2020 with a virtual dialogue panel hosted by Meal Exchange, CESI, McMaster University, UBC & uOttawa to strengthen a common understanding of food insecurity and best practices on campuses and work towards a higher education food security coalition that could continue to collaborate on finding tangible solutions. This event expanded to include a number of outputs, including a virtual conference series, principles to guide and inspire action on student food insecurity, a map of 200+ food security initiatives on campuses across Canada, and a readiness assessment that analyzed existing responses to student food insecurity on campus and provided insights into how the sector is responding to this issue.
This collaborative work around student food insecurity has also raised awareness of the issue and its many intersections. In 2019, CESI and Meal Exchange partnered with Re-Vision: The Centre for Art and Social Justice to co-host digital storytelling workshops for BIPOC students with lived experience of food insecurity.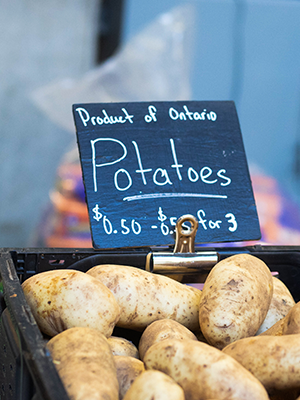 After the first workshop, they received funding to continue this work and explore the role digital stories can play in bringing about a more accessible and equitable food system on campus by better understanding the lived experience of food insecure students through additional digital stories. The stories created out of this partnership have been shared widely across many Canadian campuses, building awareness around how food insecurity is experienced among marginalized groups.
CESI and its partners have also contributed to public dialogues on student food insecurity through an op-ed in University Affairs co-authored by CESI, Meal Exchange, and the Arrell Food Institute, as well as two articles in Maclean's Magazine that explored the prevalence of student food insecurity on Canadian campuses and some of the ways in which it is being addressed.
As its partners and activities expand, this relationship enables each collaborator's work, all the while building a dynamic, cross-Canada effort to meet students' immediate needs and build the basis for long-term solutions to address student food insecurity.
This collaborative effort sits on the cusp of significant social and institutional change. It has produced outputs and led activities that are increasing awareness around student food insecurity, and has enabled research, advocacy and engagement that have the potential to act as a precursor to major changes being made on Canadian post-secondary campuses. Incremental changes are already beginning to occur; in partnership with the SEED, the Arrell Food Institute, the U of G Sustainability Office and Hospitality Services, CESI has offered a student-run sliding scale fresh food market in the University Centre open to all staff, students, faculty and community.
CESI and our partners are creating space for challenging conversations, engaging a wide range of people from multiple sectors in the issue, and generally reframing how student food insecurity is understood — as an issue that must be addressed. Through these efforts, Canadian university campuses are beginning to connect with each other, to look inward, and to work with students to find long- and short-term solutions to student food insecurity.